resources that meet community needs
families about leaving a legacy
organizations and causes that improve lives
in the future of Polk and Burnett counties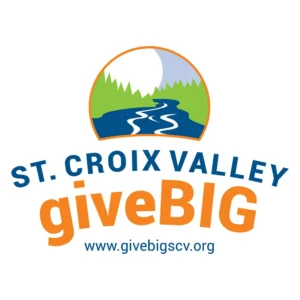 Be a part of 24 hours of generosity and make a BIG impact on our community!
giveBIG St. Croix Valley is an extraordinary opportunity designed to bring our communities together to raise money and awareness for our local nonprofits.
Visit our NACF page to begin YOUR LEGACY in our community.  Our Board of Directors invite you to meet their $1,250 CHALLENGE!
Please join us!

Any amount begins YOUR LEGACY!
Join NACF at the Aging and Disability Resource Center's annual conference to learn more about arranging your personal and legal affairs.
Visit our NACF booth and meet other community partners offering services and support.
Experience informative presentations led by local experts.
This is a free event. Space is limited so please call 877-485-2372 to register.
Whether it's eradicating invasive species, landscaping with native plants, lessening rainwater runoff, or amending eating habits to emphasize local and seasonal availability, we hope to inspire in you the spirit and practice to 'do right' with our natural environment – TO MAKE A DIFFERENCE.
Through the Nurturing Nature series, the Northwest Alliance Community Foundation is presenting 3 talks on the environment to be held in June.
NACF offers donors simplicity and flexibility in charitable giving, maximum tax advantages and the knowledge that their gifts will benefit their community forever.
For more information, click on the GIVE NOW button above.
Beginning in April, watch for the NACF  column in the Leader called Nurturing Community. Twice per month it highlights area nonprofits and how they serve our community.